Are you looking for the ways to make your blog rank higher on Google? The process is rather complicated and includes multiple steps like keyword research (that can be carried out in keyword generator), creating viral content, on-page SEO, link building, technical SEO, and others.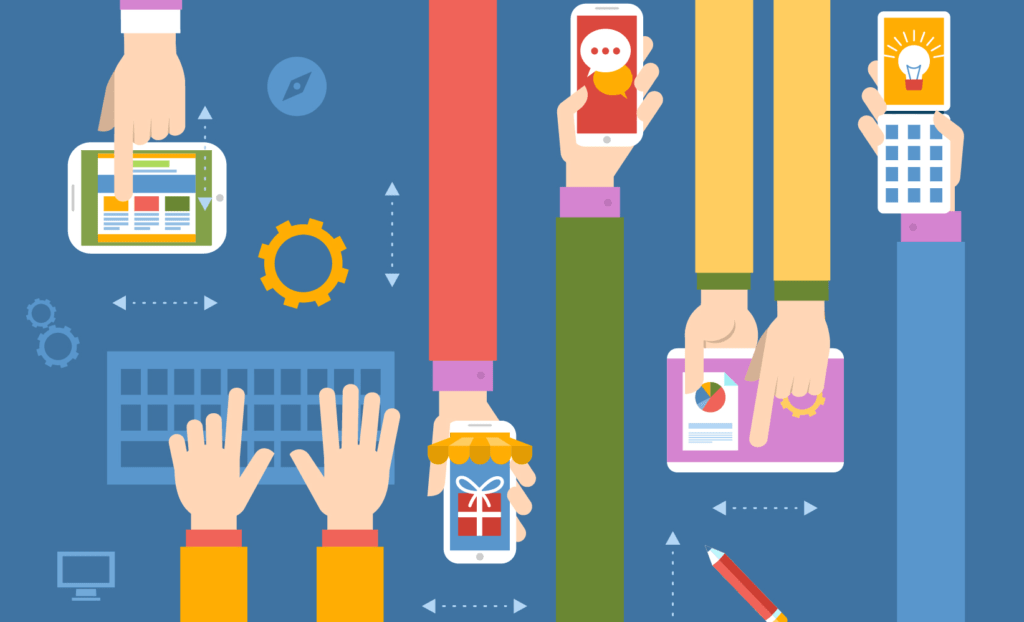 I don't want to make this blog post too long to read, so today we will discuss only one of the points that will help your blog get higher rankings. It will be on-page SEO.
All of us know that content is everything. But it needs to be optimized both for Google and average users. Even the yummiest content will fail without proper on-page optimization.
Below you will find key on-page SEO optimization tips, but I would recommend installing Yoast's free SEO plugin if you're running WordPress for their straightforward implementation.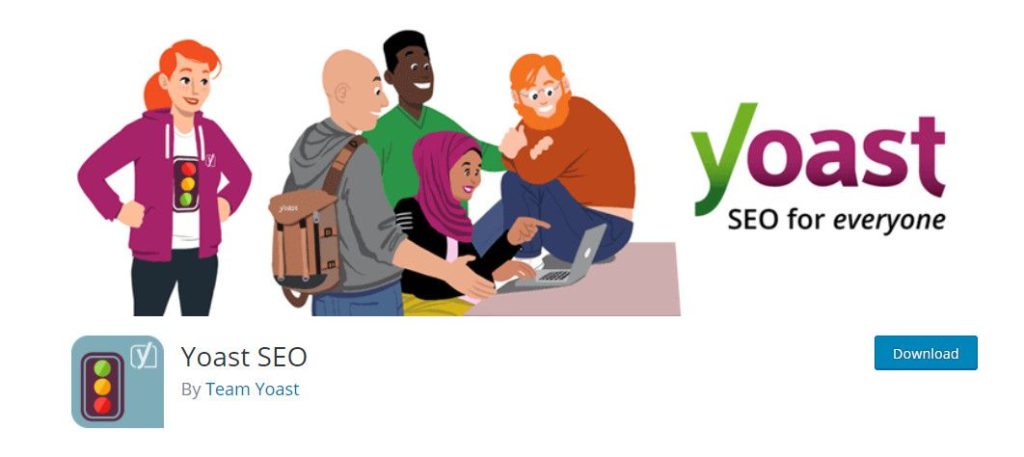 OK, let's proceed with our on-page SEO tips.
1. Include your main keyword in your page's title tag as well as other important places
There are particular cases when pages rank without the keyword in the title tag, however, there is still a significant correlation between keywords in the title tag and rankings.
So, what you want to do is make sure that every page of your site has a unique title tag with your main keyword included only once.
Do the same with your meta description and H1 tags. Just like with title tags, include one meta description and H1 per page. Ideally, they should also contain your target keyword, but this is not crucial.
2. Write smart titles that will capture searchers attention and get more clicks
Want to climb higher on the search results? Then make your title magnetic and begging for clicks.
You have nearly 55 characters to play with, but with a bit of imagination, you will be able to squeeze a lot in there.
Make your title compelling, attention-grabbing, and triggering emotions.
Need inspiration? Take a look at some of the viral sites on Facebook as they really work. The guys split test like crazy and rely on super high click-through rates.
For example, you may write 15 – 25 titles for every post and then test out the best two or three before taking a final decision.

Well, you got the idea and I can go to the next tip.
If you see that all page titles in your niche follow a certain format, do something different. It will help your titles stand out in the SERPs. And when you stand out a mile, you can gain some extra clicks.
But what's really cool, if your click-through rate goes up, your ranking is probably too!
3. Avoid meta tag truncation to increase CTR
The bad news is that we have only 512px for title tags to play with in desktop search results. What happens after that? They truncate, which looks not very good.
The situation with meta descriptions is similar. They generally truncate at around 923px.
Sucky again, yea?
But that's not all. Aside from looking bad, truncation can have a massive negative impact on your CTR.
So, what is the takeaway? Keep your title tags around 512px and meta descriptions around 923px to minimize truncation in the search results. These are nearly 55 characters for title tags and 155 for meta descriptions 155.
4. Promote your content in your meta description
Treat your meta description like your advertisement in the search results.
It won't always show up as sometimes Google picks out text from your page that matches the query better. But when it does, a beautifully-written description can snatch you some extra clicks.
What you need to do is write a unique, compelling meta description for each page of your site. These meta descriptions should communicate USPs/value, and encourage click-throughs.
But don't hurry up to call it a day after your first iteration. Carry out split testing and experiment with different meta description formats to optimize CTR.
5. Give your content a priority
Have you ever thought why do people visit your website? Because they want to read/see your content.
What you need to do is make sure that it is available in a second after hitting your page from the search.
In any case, your title should be visible without the need to scroll.
Also, minimise the use of any elements that distract the user from your content. They are:
Too many ads "above the fold". Ads are annoying and Google doesn't like such things.
Irking pop-ups. They are great for conversions. But too many popups will make the user click the back button. If you have popups on your site, make sure they are easy to close. A perfect option is delayed and/or exit intent popups.
Interstitial Ads. Google has confirmed that she may penalize sites that display interstitial, which are full-screen ads, to users on mobile devices. So, be careful with interstitials, particularly the ones that block users from reading content as soon as they hit your page.
6. Does your website look perfect on all devices?
This point is obvious, but I decided to include it all the same. Your website should look and operate great across a wide range of devices, operating systems, and screen sizes.
Yes, I mean it should be optimized for mobile.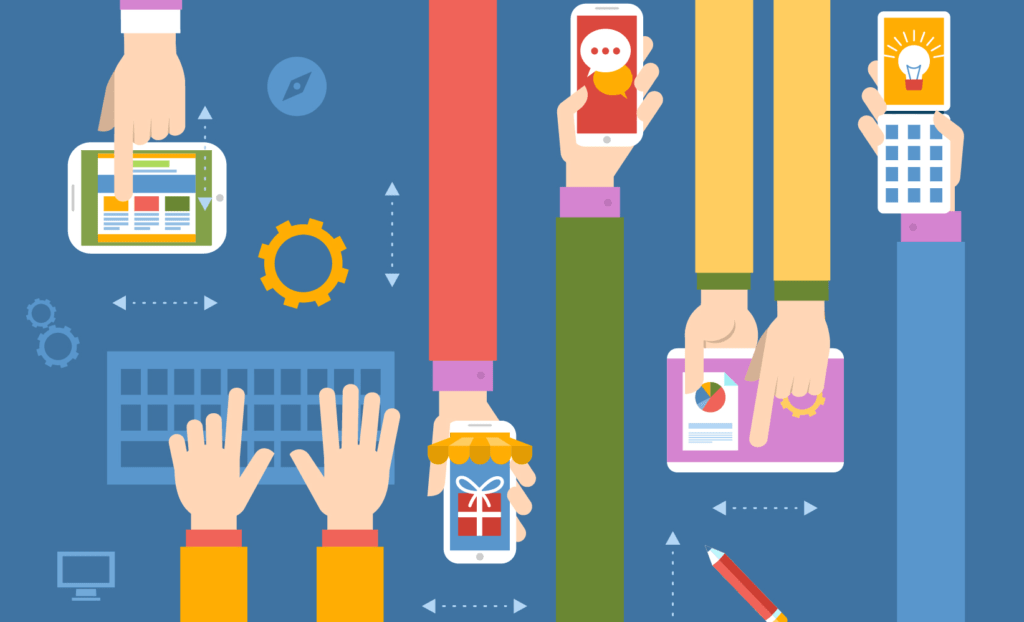 And don't forget about people with disabilities…
Make the above a priority as Google's mobile-first index is coming soon, so this is utterly important.
7. Get more traffic from Google images by properly optimizing them
Did you know that Google image search can drive considerable traffic to your site? This will particularly interest those, who are running eCommerce websites.
The reason is that many people start their research by browsing through Google images, rather than a regular search.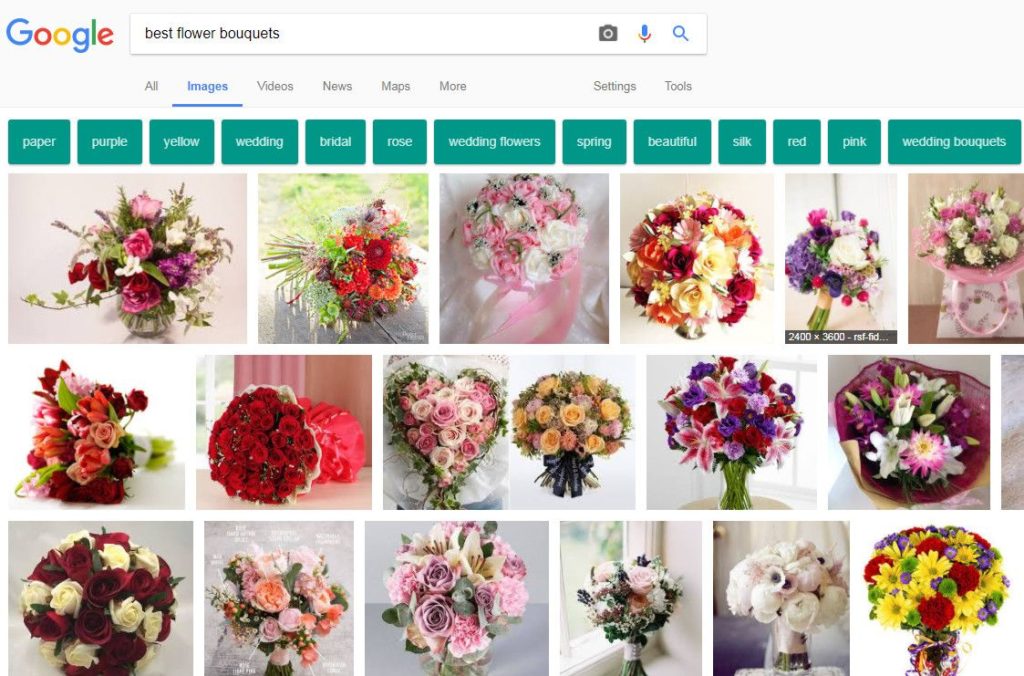 The problem here is that Google is not smart enough yet and she can't to figure out what's in your images without your help.
You need to add descriptive alt text to all your images and you will be able to benefit from extra traffic from Google image search.
Besides, you can tell Google what's in an image by using descriptive filenames.
Good: "image -of-a-flower-bouquet"
Bad: "image-15"
You should also compress and optimize your images to download as quickly as possible.
Web page loading speed is a ranking factor not only in Google Images but regular search as well.
You can make the process easier using a WordPress Imagify plugin. It will automatically compress your images as you upload them.
You can also use their bulk optimization tool to compress the existing images by nearly 50%, which is a big saving.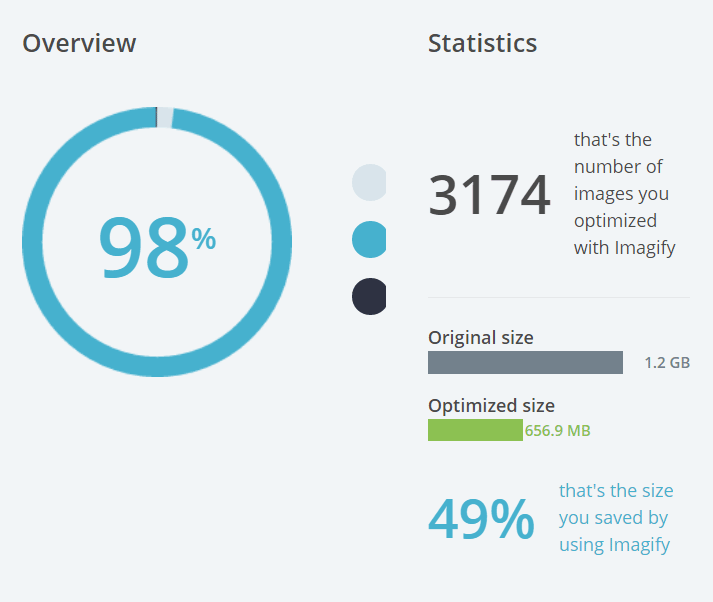 8. Use short, descriptive URLs for your content
Do it if your CMS allows.
Here are a few reasons to use short, descriptive URLs:
They look better.
You might get a slight SEO benefit to using your keywords in URL.
You are using naked anchor links, so people will be able to link to you with the URL, which will include your target keywords.
I advise you to opt for 2–3 word URLs separated by hyphens.
9. Include your address in your site's layout if you are targeting local SEO
It's a common rule, your contacts should be easy to find. This is applicable to every site.
However, if you are targeting local search, then it becomes even more critical. I recommend adding your physical address and contact details to the footer of every page.
This trick reinforces your location to Google and sends solid trust signals.
10. Opt for a cool, branded domain name instead of jamming in keywords
Currently, there's really little if any SEO benefit at all in having your keyword in your domain name.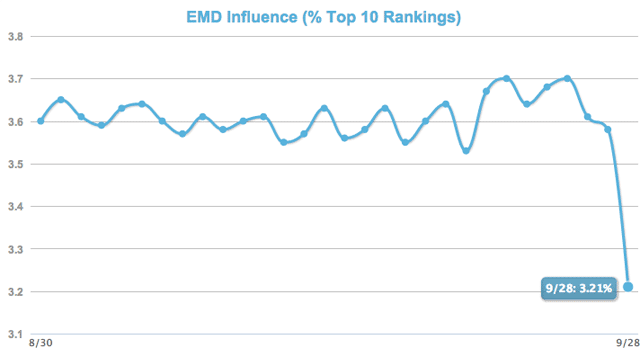 Source: SE Roundtable
For justice sake, it should be mentioned that we did find a slight correlation in our on-page SEO study. But that was due to the branded keywords that affected the figures a bit.
So, you'd better go for a cool, branded domain rather than something ugly like yourexactmatchkeyword.com.
Even if you won't take SEO value into account, it just looks better.
11. Implement Google recommendations to improve your site's loading speed
Undoubtedly, page loading speed is a ranking factor. Provided that all other factors are equal, a faster page will get a higher rank than a slower one.
As I have mentioned before, we, at Ahrefs have studied page load speed. It was a part of our on-page SEO study, where we found a small correlation between load speed and rankings.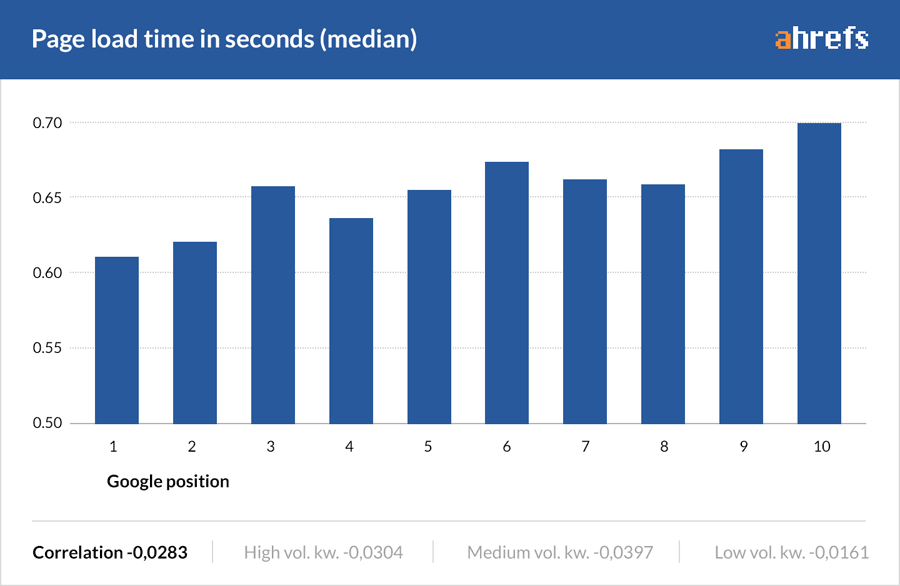 How can you optimize your load speed?
First of all, you need to test your site's current loading speed. You can use Google Pagespeed Insights for this.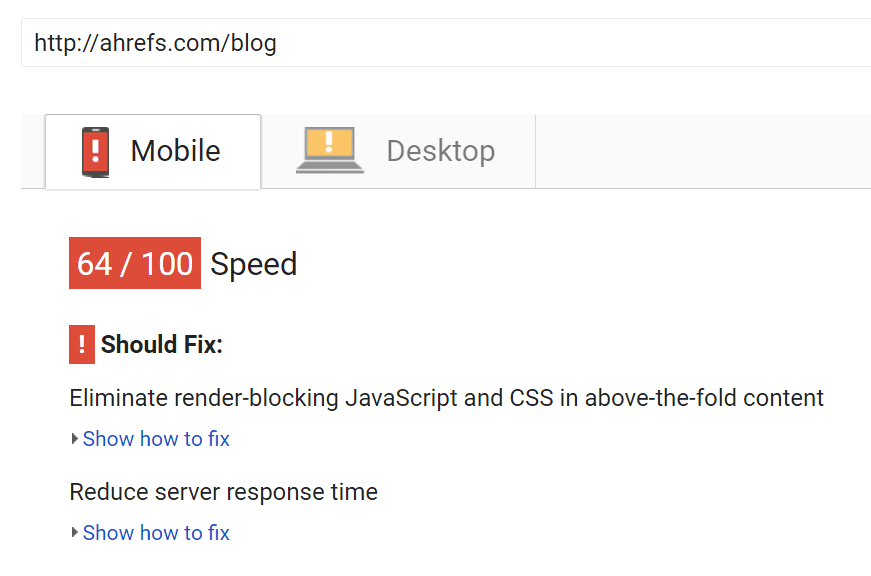 Pagespeed Insights will give you a bunch of recommendations. Implement the changes where practical.
12. Install a caching plugin if you're running a WordPress blog
A good caching plugin is able to make a noticeable difference to your site's speed.
WordPress is rather heavy on database calls without a caching plugin. This quickly slows down your site especially when you're having a good traffic day and want your resource to be super fast.
A caching plugin serves static HTML versions of your pages to visitors. They load almost immediately, which means that your server can deal with much higher volumes of traffic.
Do you need a recommendation as to the decent plugin? I recommend using WP Rocket.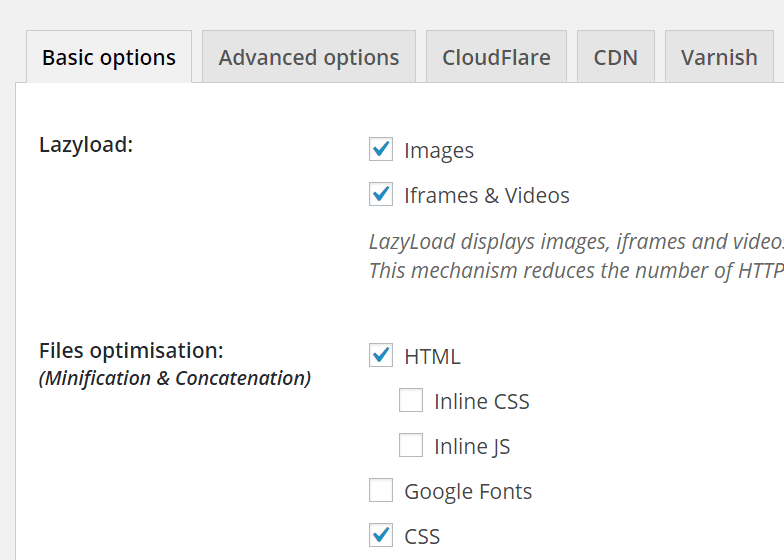 It's not free, but definitely the best one out there.
13. Set up accelerated mobile pages or AMP
What are accelerated mobile pages? They are stripped down versions of regular web pages. They load very fast on mobile.
It looks like Google is going to give a ranking boost to AMP ready pages in the future as they have already started to mark accelerated pages in search.
Below you see the example of AMP flag.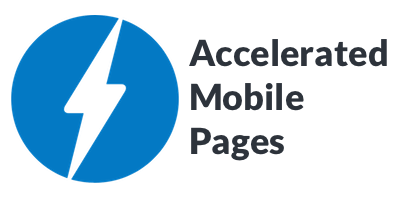 Source: http://bit.ly/2GjHvRn
If your blog is powered by WordPress, you can use the free plugin to easily set up AMP.
14. Set up rich snippets aka structured data to increase CTR
Organic search is extremely competitive. That's why you need optimize to everything you can to make your listings stand out and bring extra clicks.
Rich snippets are descriptive HTML tags. They help search engines understand the web page contents better.
They will show up in the search results for certain queries, which can help to raise CTR.

15. Search for low ranking keywords with CTR below average, then improve their traffic
Use search analytics report in Google Search Console to find keywords with low CTR.
You need to order the report by position and look for keywords ranking in the top 5 spots with weak click-through rate for that.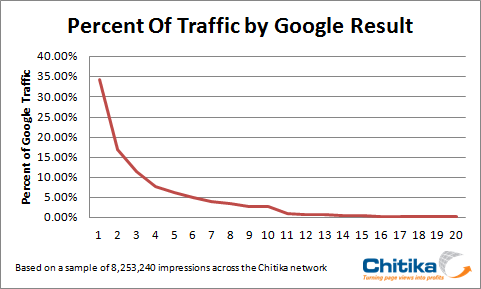 When you find them, try the split testing method, experiment with different title and meta description variations to grow your click-throughs and reap some extra search traffic.
16. Keep your content updated, this will provide you with traffic boost
Don't forget to update old/archive content. Keep it fresh, relevant and "rank-worthy".
You may check out this case study to find out how simple old content updating can lead to significant search traffic increase.

Wrapping up
Well, you have just reviewed 16 working on-page SEO tips to follow in 2018 if you want to rank high in Google. Do you use most of them? Please share your experience with the community. Which of the tips do you consider awesome and worth implementing on your blog? Your feedback is welcome in the comments section.