The famous writer's block can reach anyone and at any time. You already have an audience that follows you and reads you regularly. Have you ever thought of asking a direct question to your audience? A simple survey could save your life.
You could write a post where you ask your readers a series of questions about the niche of your blog. In the end you can share it on social media and send it to your email list.
The game is done. You will receive from those who follow you the solution to your writer's block.
What service to use to create a professional survey?
I could recommend an external service, but not everyone knows that you can do a survey thanks to the same plugin you use for the contact form: WPForms.
Last year WPForms introduced a new addon: Surveys and Polls addon
How do I create a survey with WPForms?
1) First of all install WPForms
If you don't have WPForms installed, please go to your dashboard. Then go to Plugins>Add New and search for WPForms.
Now you can install and activate it.
2) Activate the addon Surveys and Polls

Now go to WPForms>Addon and find the box Surveys and Polls addon. Click on Install addon and activate it.
3) Finally you can create your Survey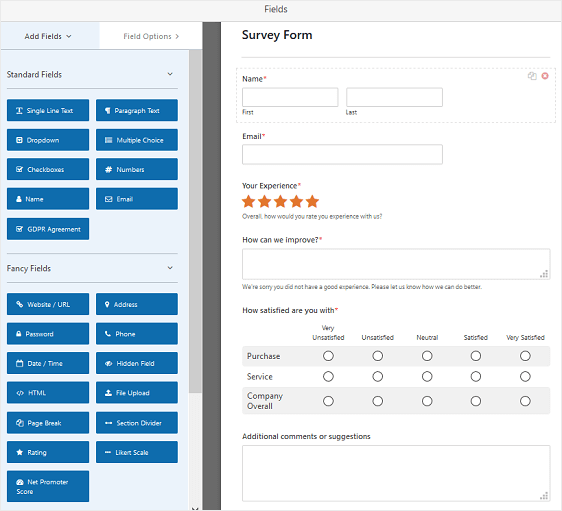 Now you have to create a new form by going to WPForms> Add New. You can create your own survey with the WPForms drag & drop tab.
Actually you can add a survey even to your contact form page. It's up to you.
You can find more detailed information about the addon on the official website.