You've just created your blog with WordPress but you don't want to spend money on a theme. You ended up here because you're looking for only quality and best free WordPress themes. WordPress.org has an archive of thousands of themes, but it's difficult to find the right one. For years I have been looking for free themes for my clients before switching to premium ones. I decided to share with you the best ones I have found and used in the last years.
I advise you to save this page as a favorite because I will keep it updated with new discoveries.
Foody Lite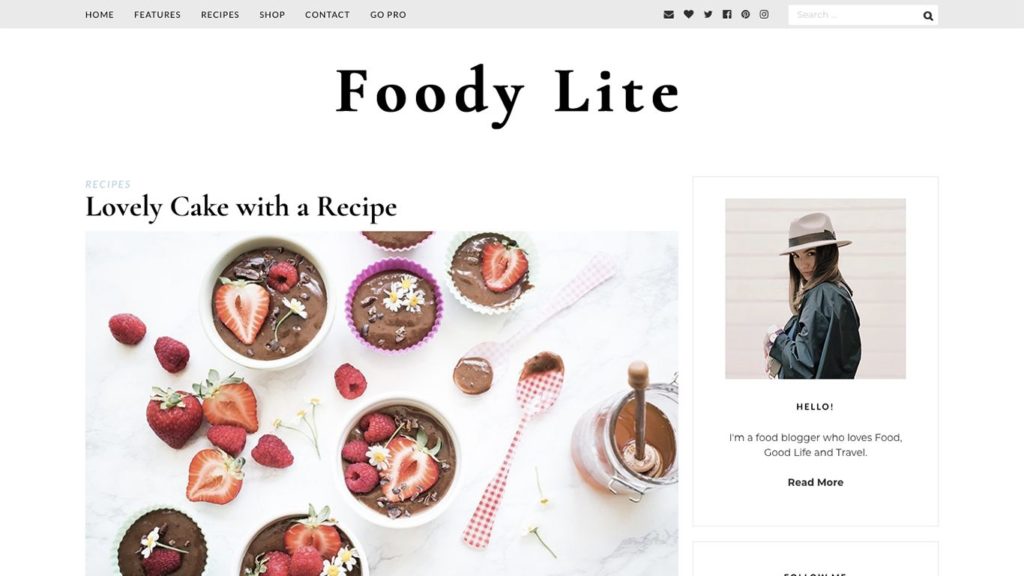 FoodyLite is a Free WordPress Theme for Food Bloggers. It has an admin panel with lots of options like colors. It's also WooCommerce compatible.
---
Ashe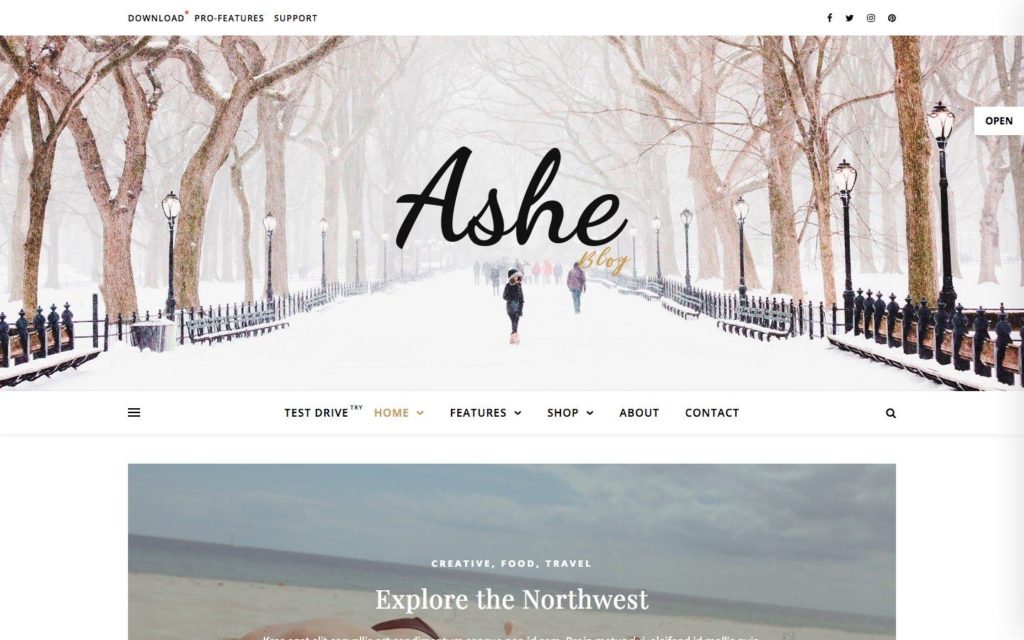 Personal and Multi-Author Free WordPress Blog Theme. Perfect for personal, lifestyle, food, travel, fashion, corporate, photography and any other kind of amazing blogs.
---
Kale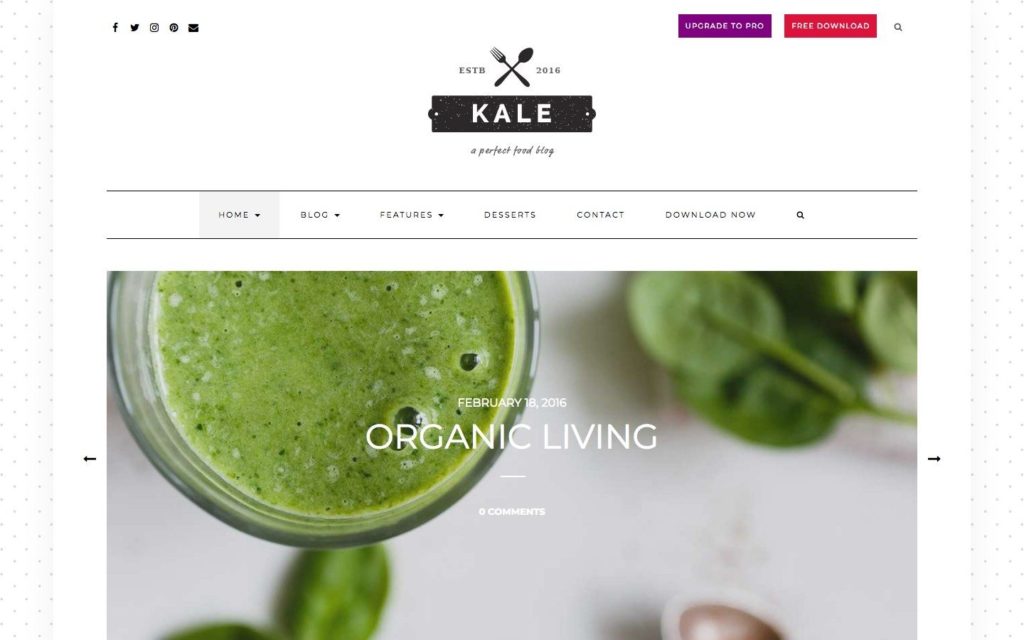 A FREE food blog theme. Gorgeous, super clean, and feature packed, Kale is perfect for life style, personal, food and recipe blogs. Kale is immaculately designed and coded with lots of love and precision, giving you the freedom to just write and be awesome! Super easy to set up, you will surely fall in love with this no bloat blogging theme!
---
Customizr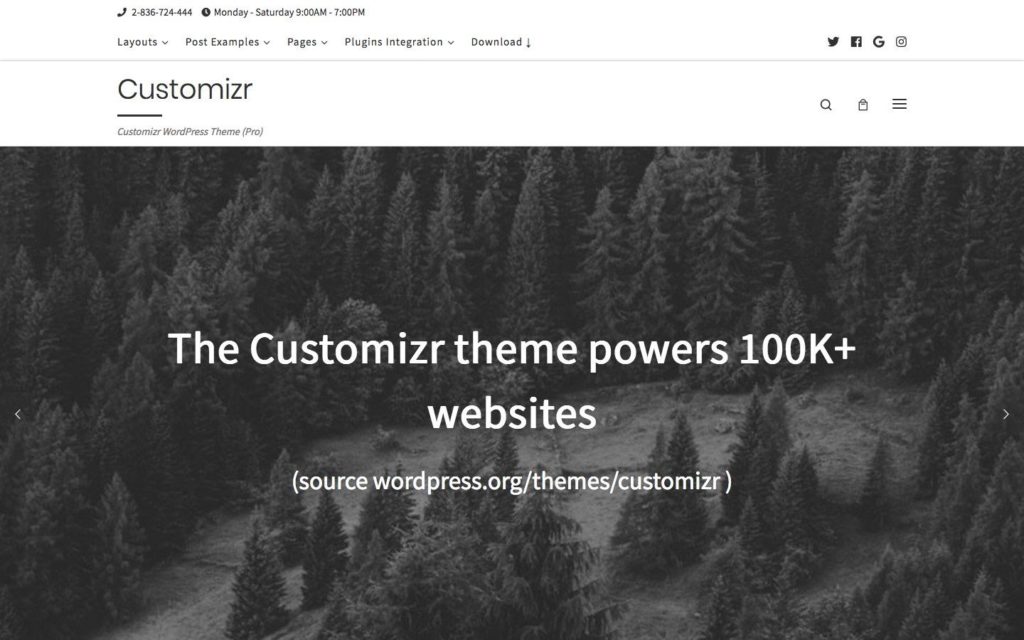 Customizr is a simple and fast WordPress theme designed to help you attract and engage more visitors. Provides a perfect user experience on smartphones. Powers more than 100K active sites around the world. Hundreds of 5-stars reviews received on WordPress.org.
---
Black Lite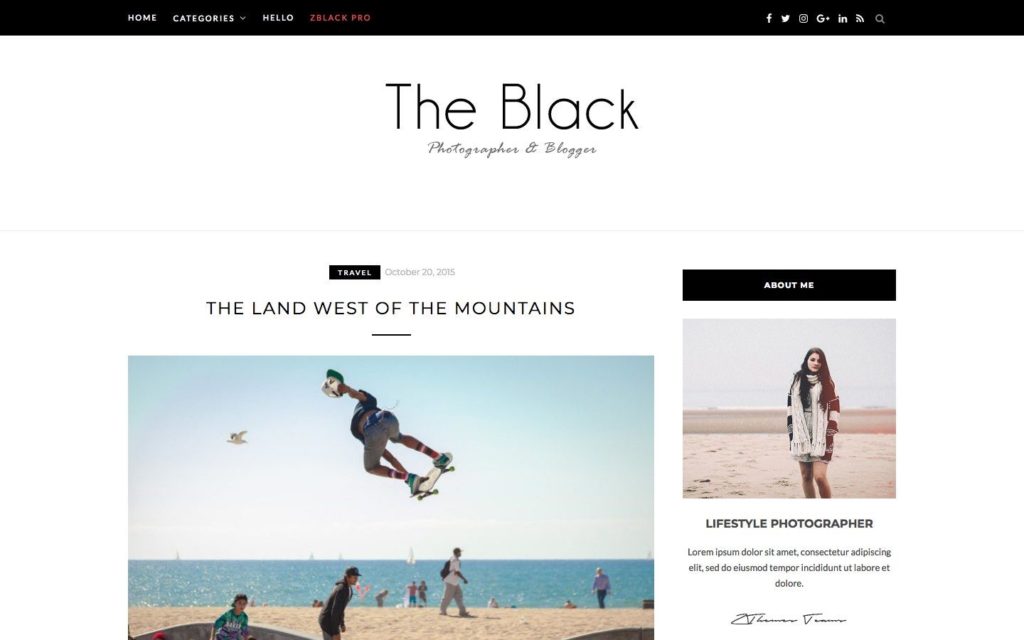 BlackLite is a new and easy way to tell the story. The story about your life, its great moments, emotions and feelings. Its a great solution which allows you to have an awesome personal blog. It comes with great variety of features.
---
Styled Lite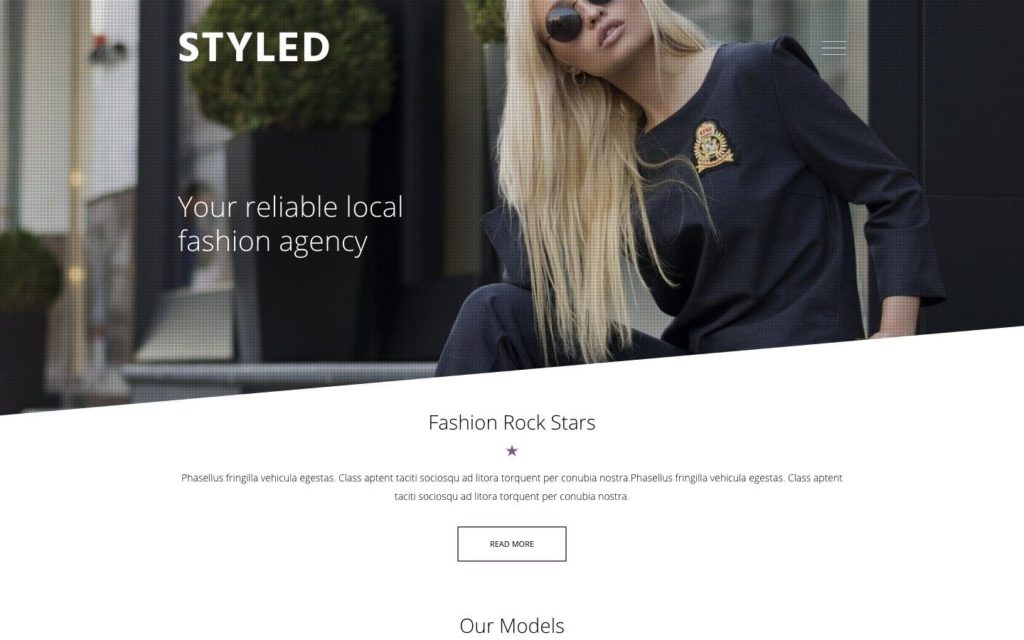 Styled Lite is a clean and professional WordPress theme that will make your website stand out from the crowd. It has a minimal design and a balanced layout that can be used for your personal or business website. Includes custom header, social media menu, featured posts carousel, three widget location, custom logo image, favicon and much more.
---
Sellfie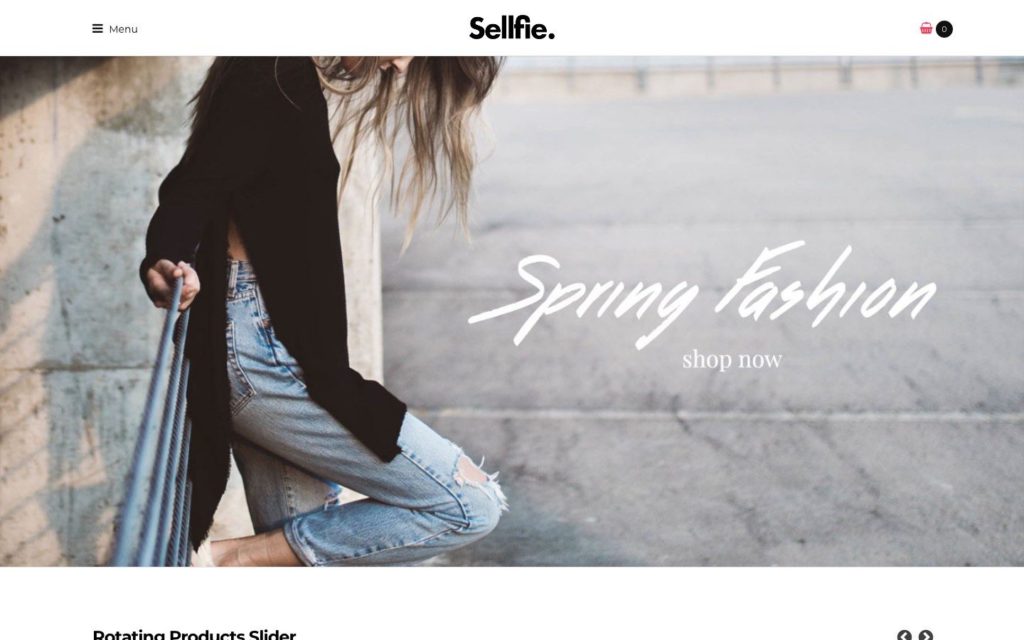 Sellfie is a simple WordPress theme used to power an eCommerce shop or store. It is quick and esay to set up for beginners to instantly create an online shop. It is compatible with popular WooCommerce plugin and enables the eCommerce features.
---
Piclectic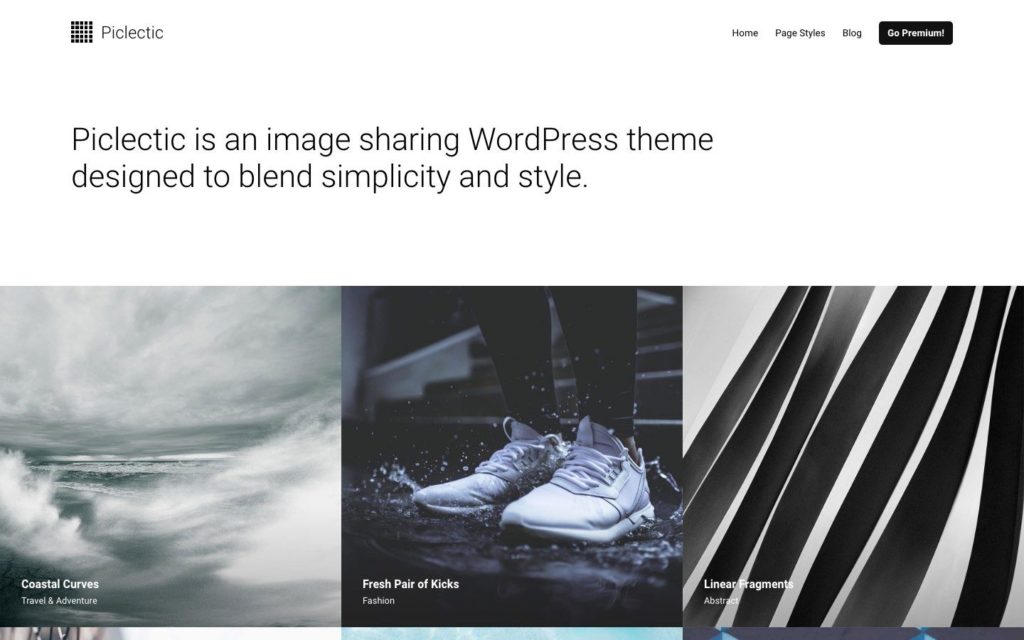 Piclectic is a theme used to create a simple image gallery that is meant for sharing with style. Piclectic is responsive, retina ready, and perfect for high resolution photo collections. Easy to use, it's as simple as adding posts with Image post formats.
---
Freesia Business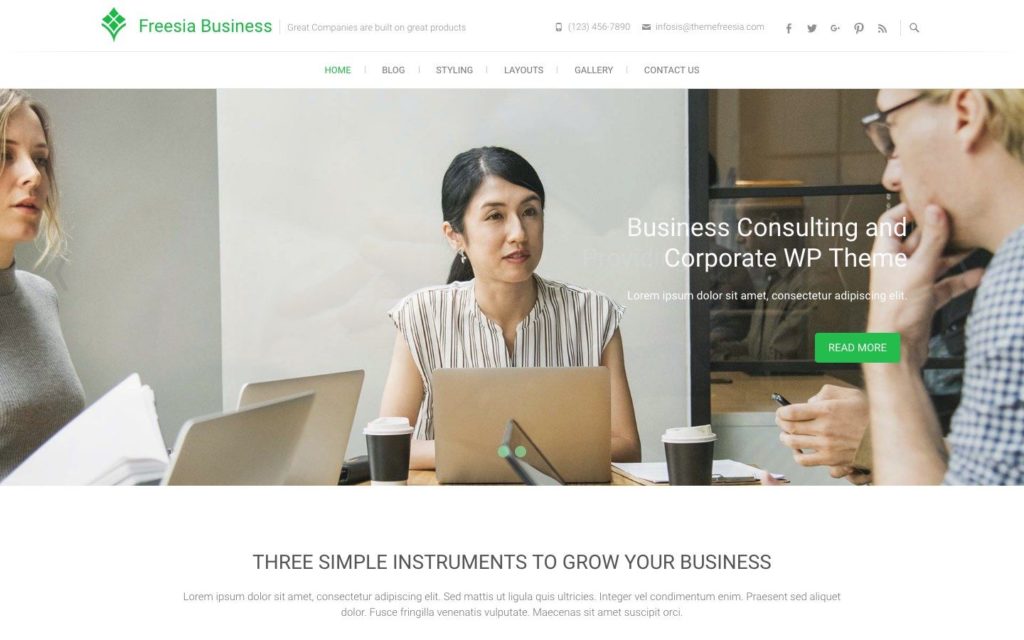 Freesia Business is a Child theme exclusively built for Business, Blog by Theme Freesia. It is a Multi Purpose WordPress Theme. The theme is fully responsive looks great on any screen size and mobile devices like tablets and mobile phones.
---
Elegant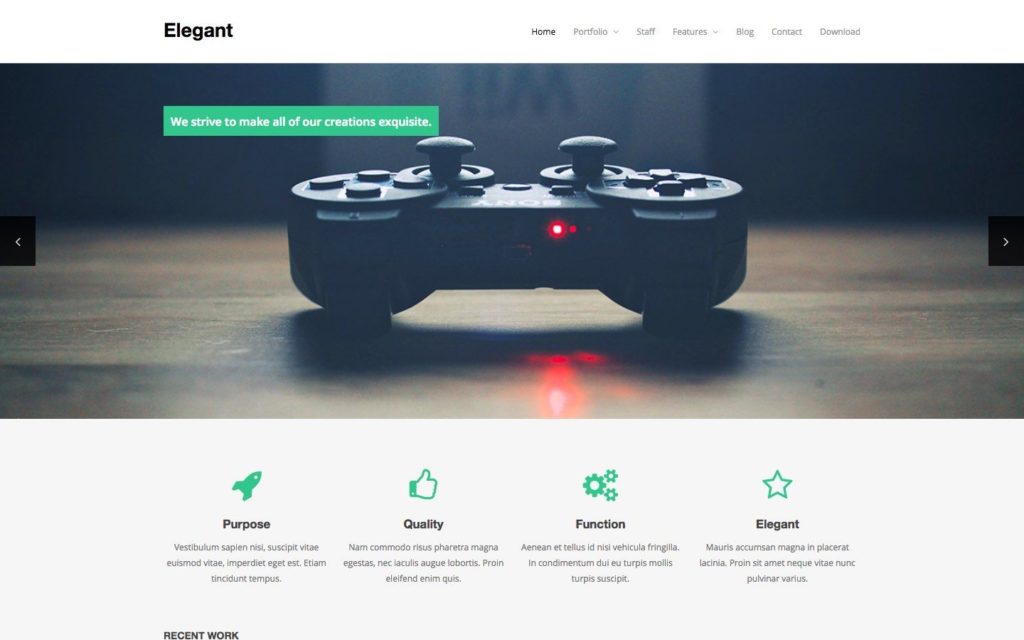 The Elegant WordPress Theme is a 100% free GPL business and portfolio theme that you can use for any project (free or commercial). The classic and tidy design of this theme make it modern and professional, and a perfect fit for small businesses, freelancers, nonprofits, bloggers and more.
---
Reblog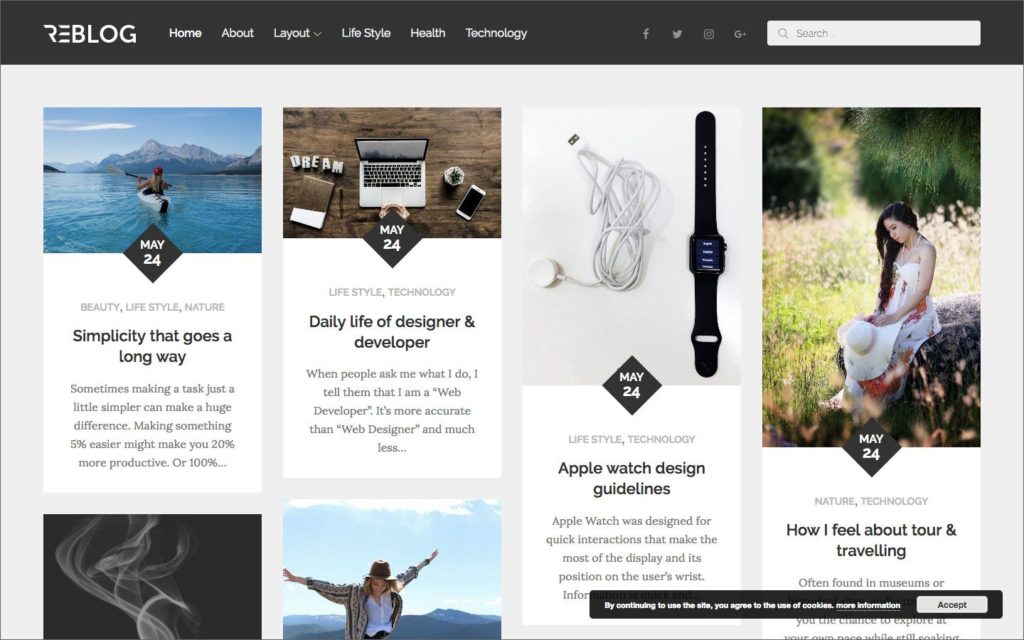 Reblog is a clean, minimalistic and responsive masonry blog WordPress theme. Reblog simply gives your grid boxes layout and does not require any complicated setup. It is perfectly suited for a simple magazine, blog or portfolio website.
---
FolioPress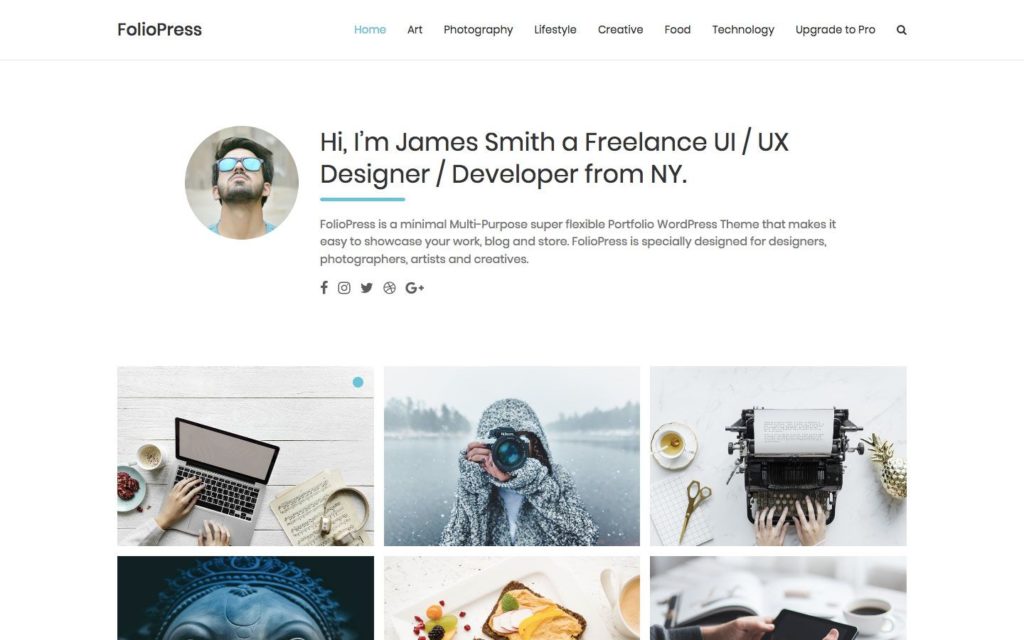 FolioPress is a minimal Multi-Purpose super flexible Portfolio WordPress Theme that makes it easy to showcase your work, blog and store. FolioPress is specially designed for designers, photographers, artists and creatives.
---
Blossom Feminine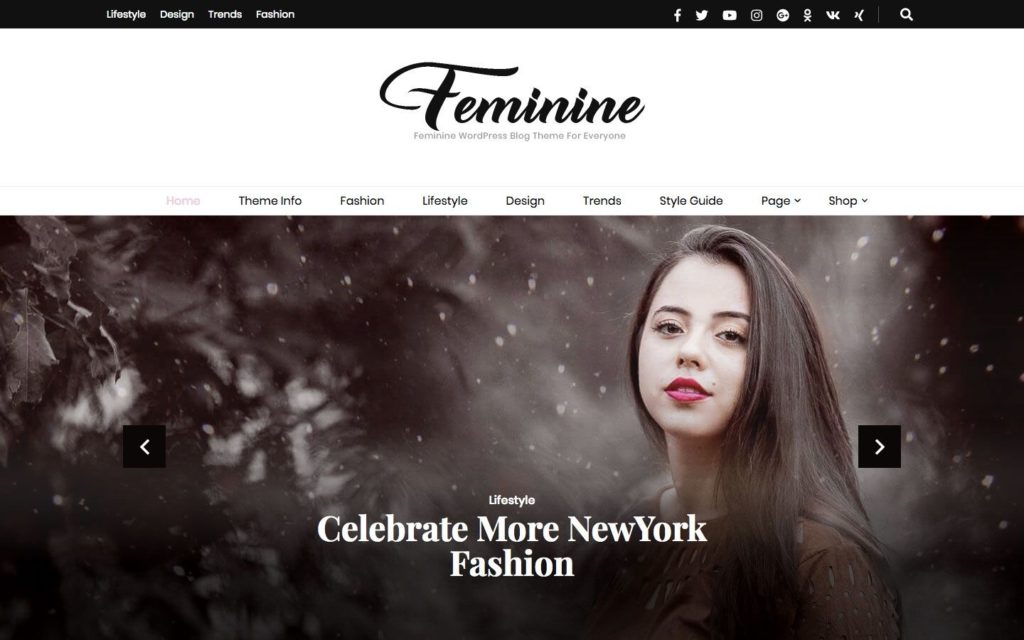 Blossom Feminine is free feminine and chic WordPress blog theme to create stunning, lively and eye catching website.
---
Ecommerce Hub
Ecommerce Hub is a stylish, expressive, engaging, versatile and contemporary WordPress eCommerce theme made to serve diverse range of eCommerce websites like apparel and fashion accessories store, cosmetic shop, sports shop, jewellery store and many more.
---
PhotoFrame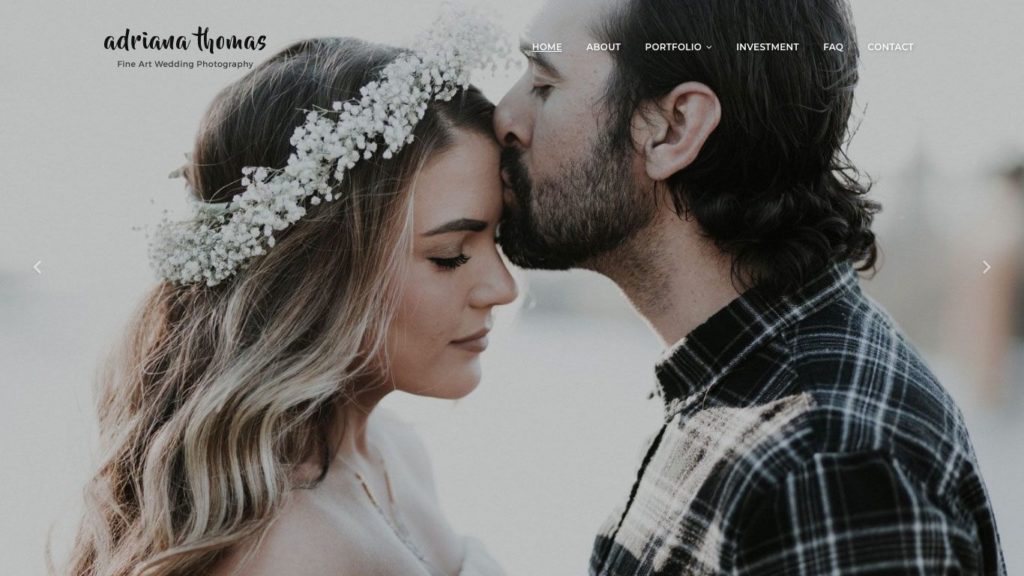 PhotoFrame is a beautiful and free Photography WordPress theme for fine art, bridal, family, portrait and wedding photographers that need a stylish website focused on delivering a great experience
---
Savona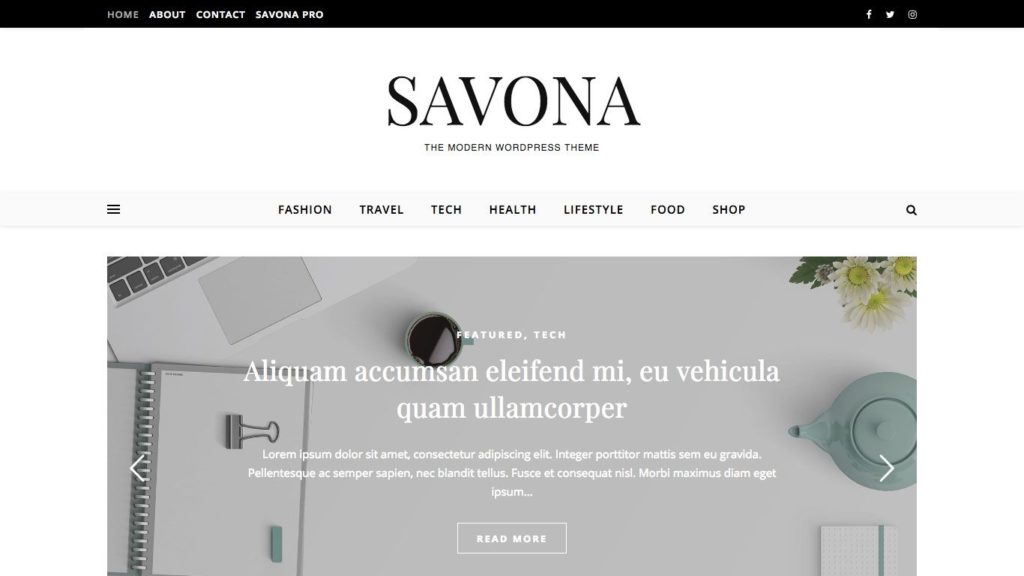 Savona is a free multi-purpose WordPress Blog theme. It's perfect for any kind of blog or website: personal, professional, tech, fashion, travel, health, lifestyle, food, blogging etc. Its fully Responsive and Retina Display ready, clean, modern and minimal design. Savona is WooCommerce compatible, SEO friendly and also has RTL support.
---
Wisdom Blog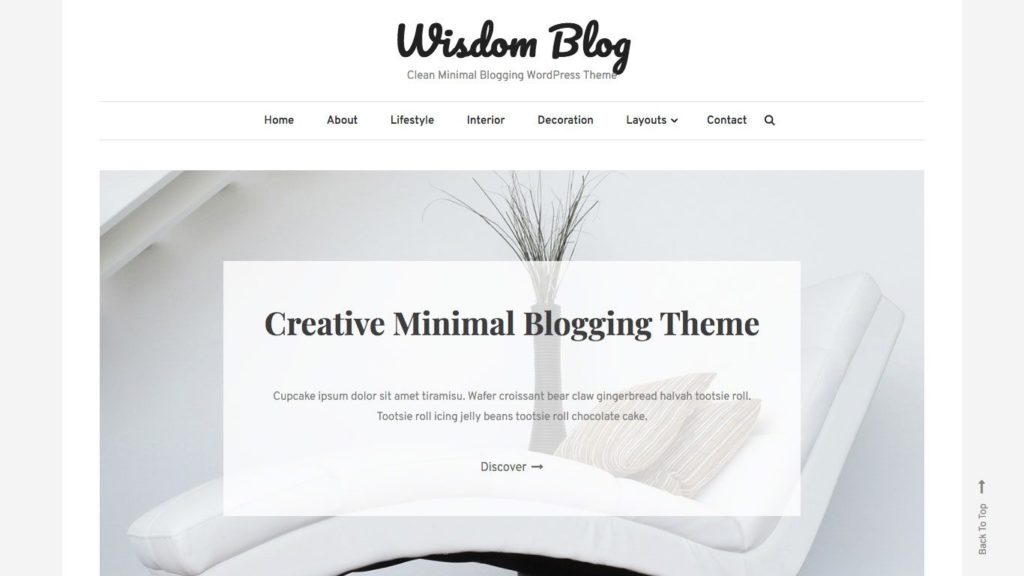 Wisdom Blog, a Clean & Personal Free Blogging WordPress Theme from CodeVibrant! Fully responsive design displays beautifully across desktop, mobile, and all devices. Easy installation allows you to start post blogs immediately after the activation. Theme supported Customizer which allows you to customize and change the design of your blog.
---
Writer Blog
Writer Blog is a minimal responsive WordPress blogging theme for professional bloggers. Writer Blog supports tree different post formats such as right sidebar, left sidebar and one column. Writer Blog features custom logo, favicon icon, two different types of logo for transparent and custom header and many more. The theme option makes it very easy to customize the theme.
---
Gump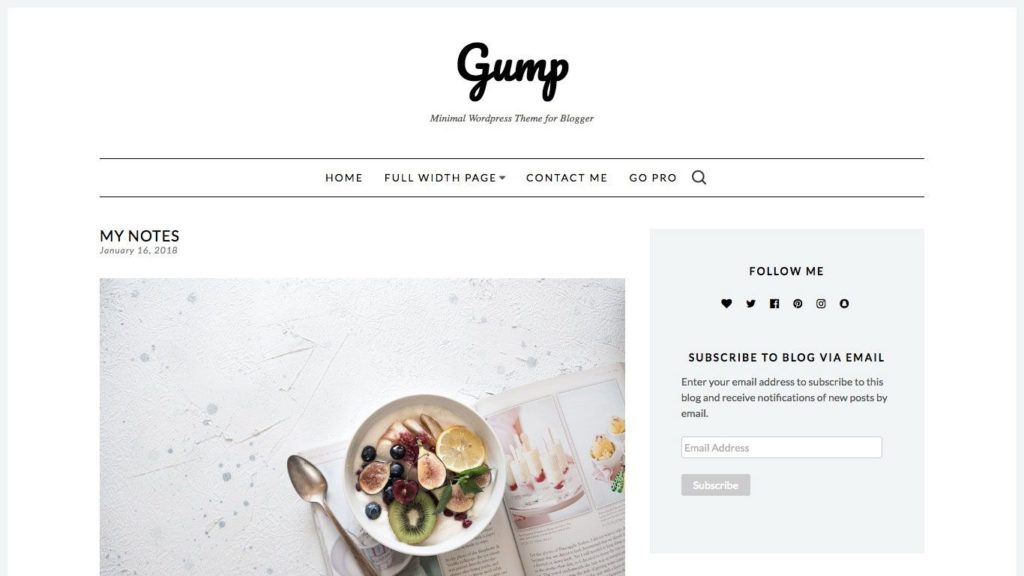 It's a very simple free WordPress theme with nice options. You can for example change colors and add your google analytics id without an extra plugin.
---
Writee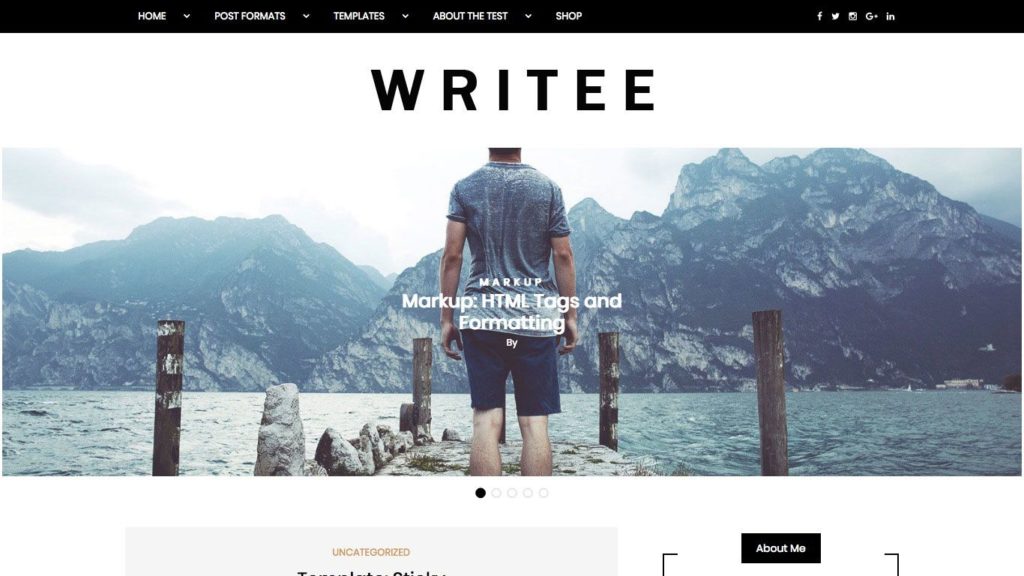 Writee is very flexible and well suited free blogging WordPress theme for personal, food, travel, fashion, corporate, or any other amazing blog. Writee is fully responsive and mobile friendly.
---
Activello
Activello is a clean and minimal WordPress blog theme with premium look and feel well suited for food, fashion, travel, lifestyle, sports and any other awesome blogs.
---
Perfect Portfolio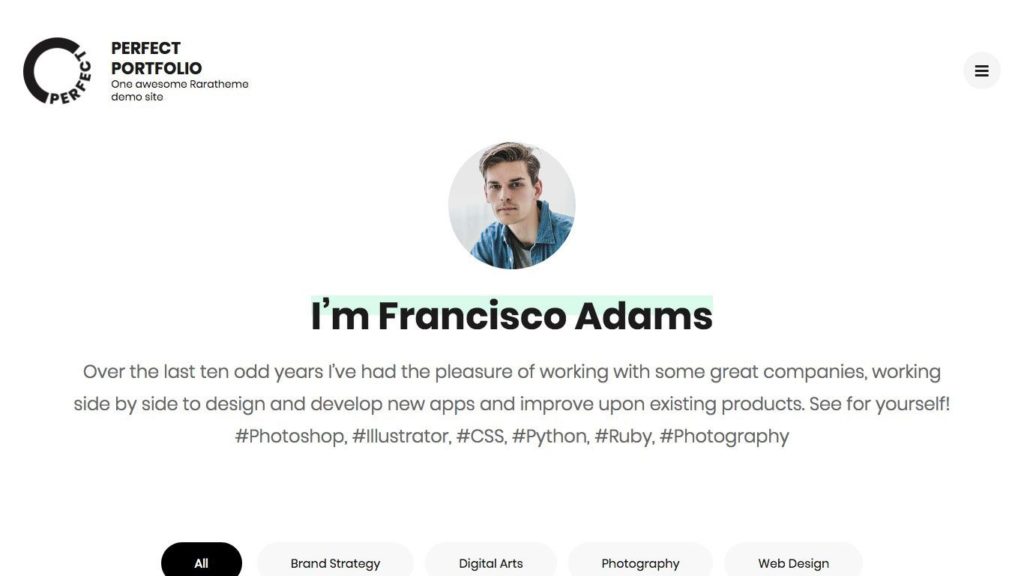 Perfect Portfolio is a clean, elegant and responsive WordPress theme dedicated for portfolio and blogs.
---
Ignis
A portfolio theme with the support for Jetpack's Portfolio custom post type. You can use it to showcase your projects.
---
Editor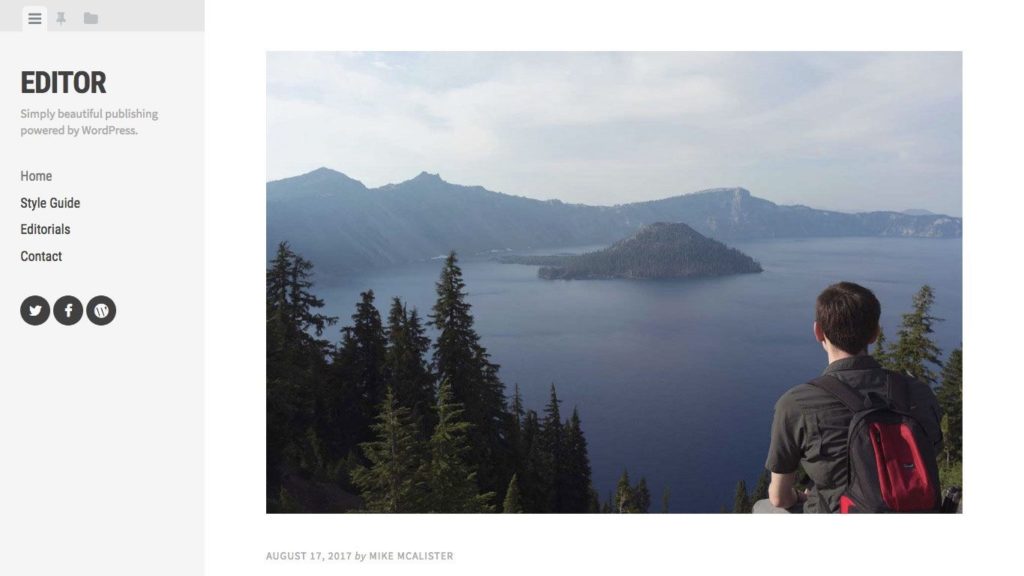 A lovely theme with clean and crisp typography. The theme comes also with a very helpful guide.
Bulan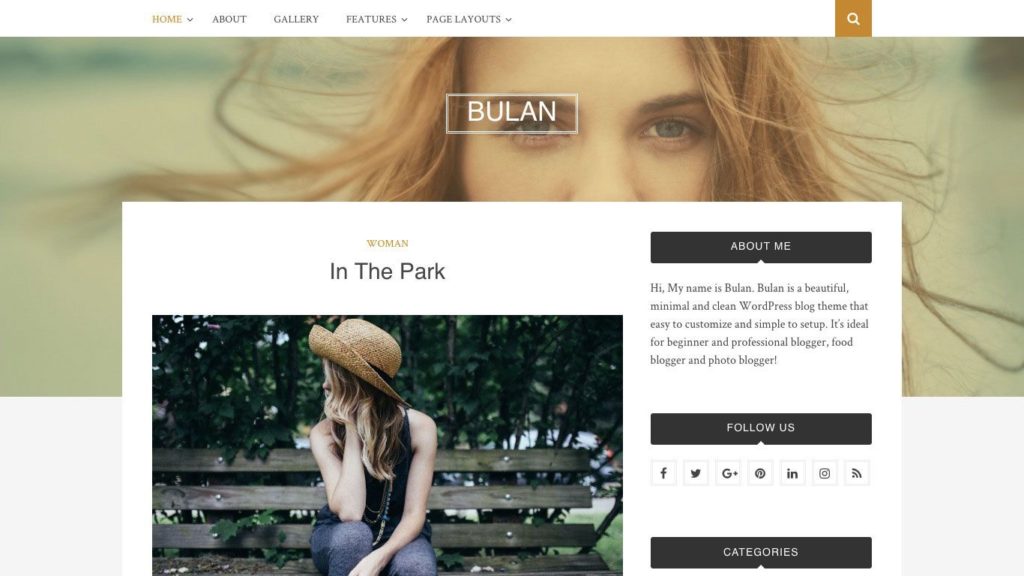 A classy and modern theme for all kind of bloggers. It can help you to start your blogging career.
Eighties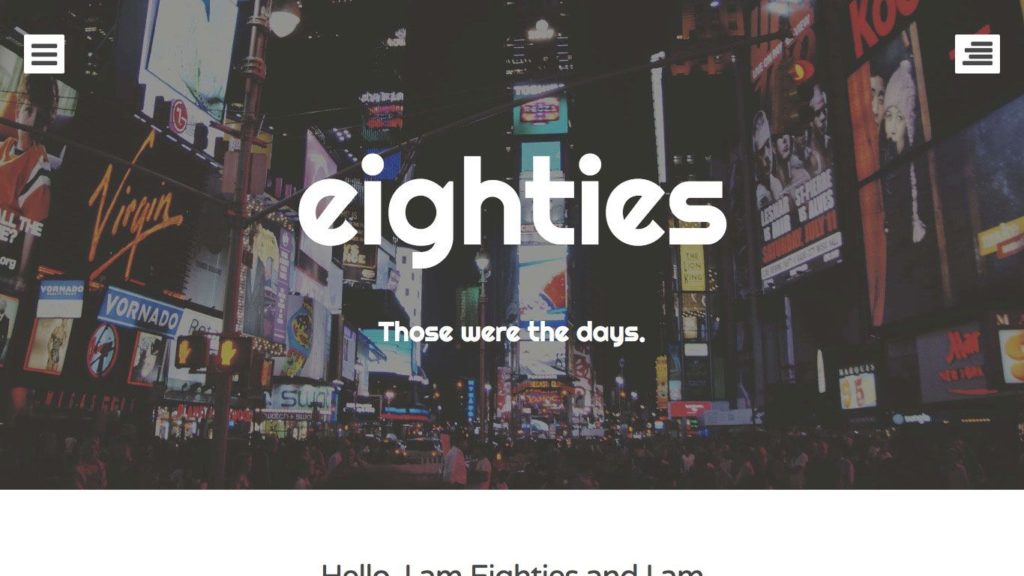 A modern, progressively enhanced theme designed to keep your content front and center.
Almia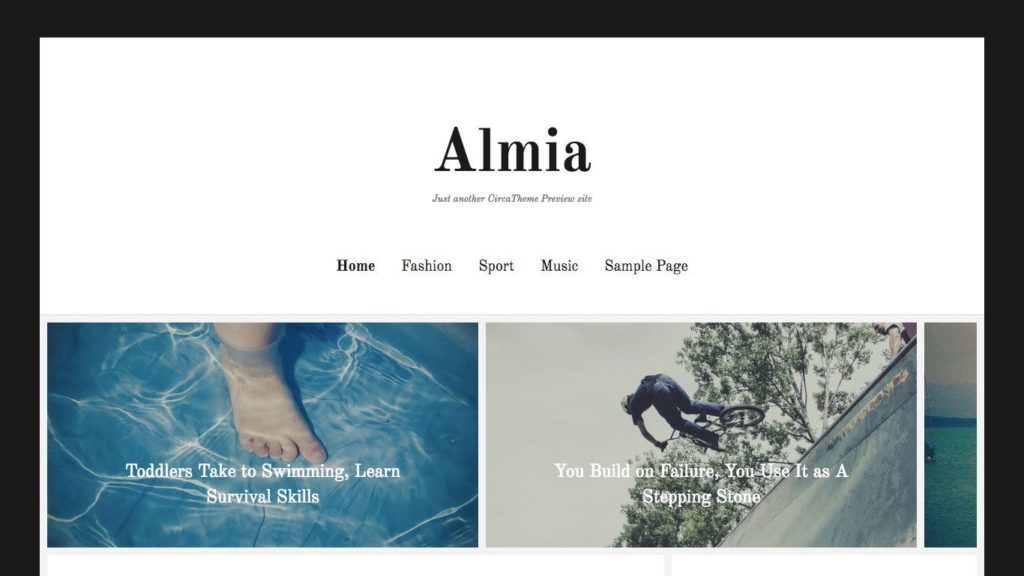 It comes with a clean design and a lot of customization options. Almia is just perfect for your needs.
Hamilton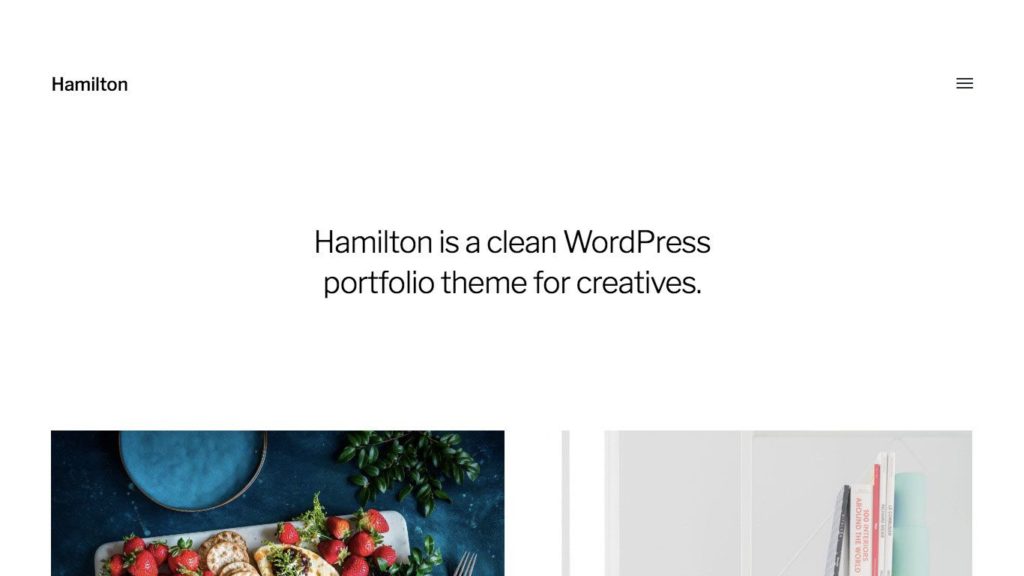 A clean WordPress portfolio theme for creatives. It's perfect for photographers, illustrators or graphic designers looking for a theme for their portfolio.
You have arrived at the bottom of the post. The list doesn't end here, but it's not my intention to fill this post with simply free themes. I want to collect only the best free WordPress themes.
Would you do me a favor? Would you share this guide with your friends? Thank you!
website by Erickson Duverge from the Noun Project