In today's guide I teach you how to turn a contact into a potential subscriber to your newsletter thanks to a simple contact form with a Newsletter Signup.
WPForms is not just a plugin to create only simple contact forms. It also offers you the possibility to integrate it for example with the majority of web apps to manage your newsletter.
First you need to create your mailing list on MailChimp where you can collect up to 2000 subscribers for free. An important number for those who are beginners.
Now go to your WordPress site and install the free Mailchimp for WordPress plugin. In the main plugin screen you have to paste your API code.
In this way, in the lower part you can select the list for your subscribers.
Ready for the final step? Install the free WPForms plugin and create your first contact form by clicking on ADD NEW.
Click on Simple Contact Form.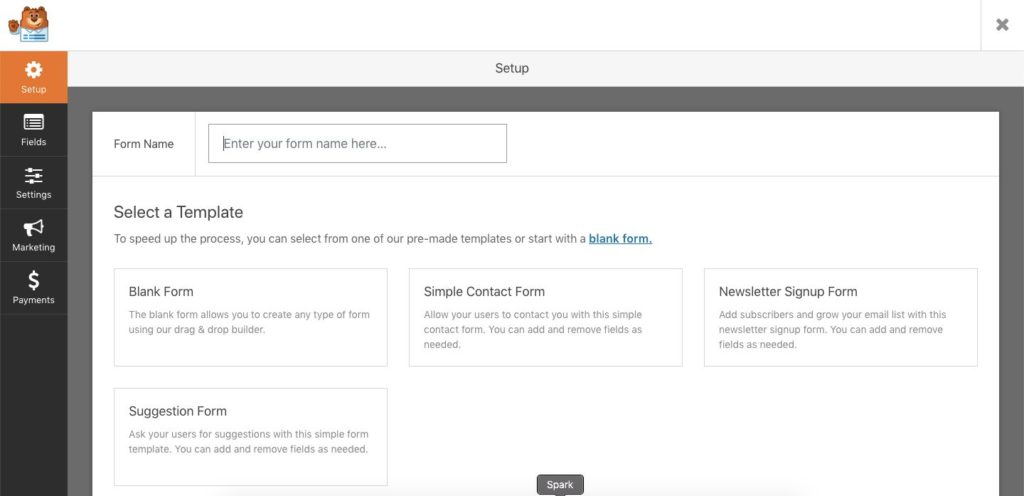 In the left column select and move the Mailchimp field to your form. I suggest you place it at the bottom before the Submit.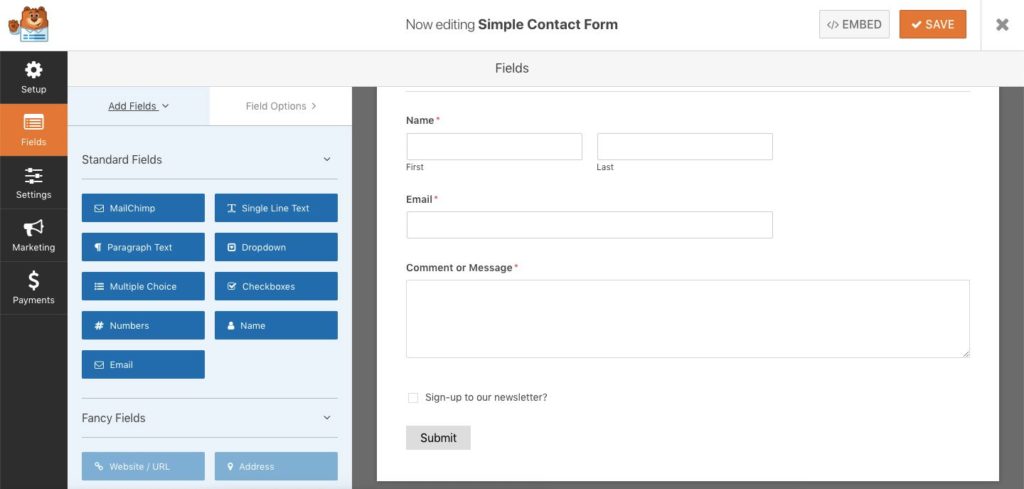 Now click on Field Option and select the list to which you want to register your visitors. You can also customize the field text.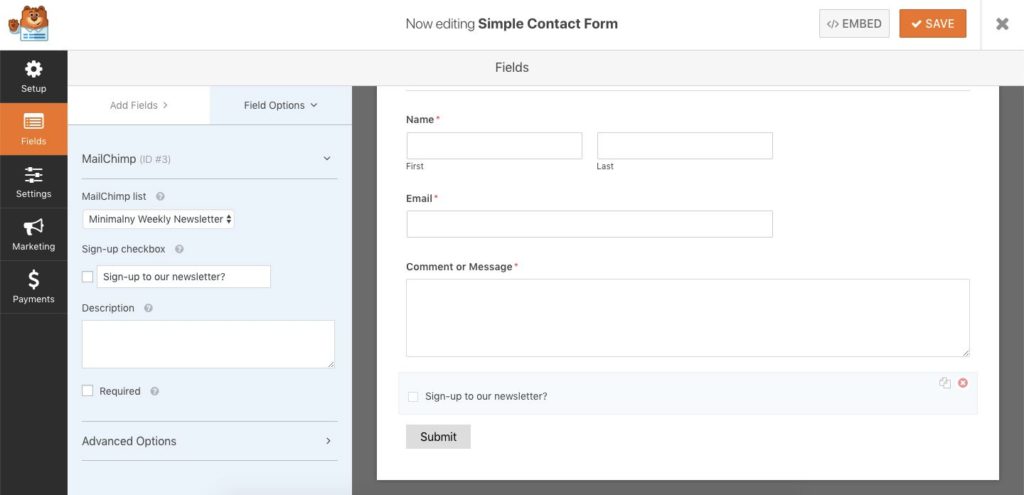 At this point click on Save and exit the screen. Now you can copy and paste the WPForms shortcode on any page of your WordPress website.
From now on, those who contact you can decide to subscribe to your newsletter. Remember that those who decide to use your form, usually are interested in what you write and make, so there are good chances that they select the field to subscribe to the Newsletter.